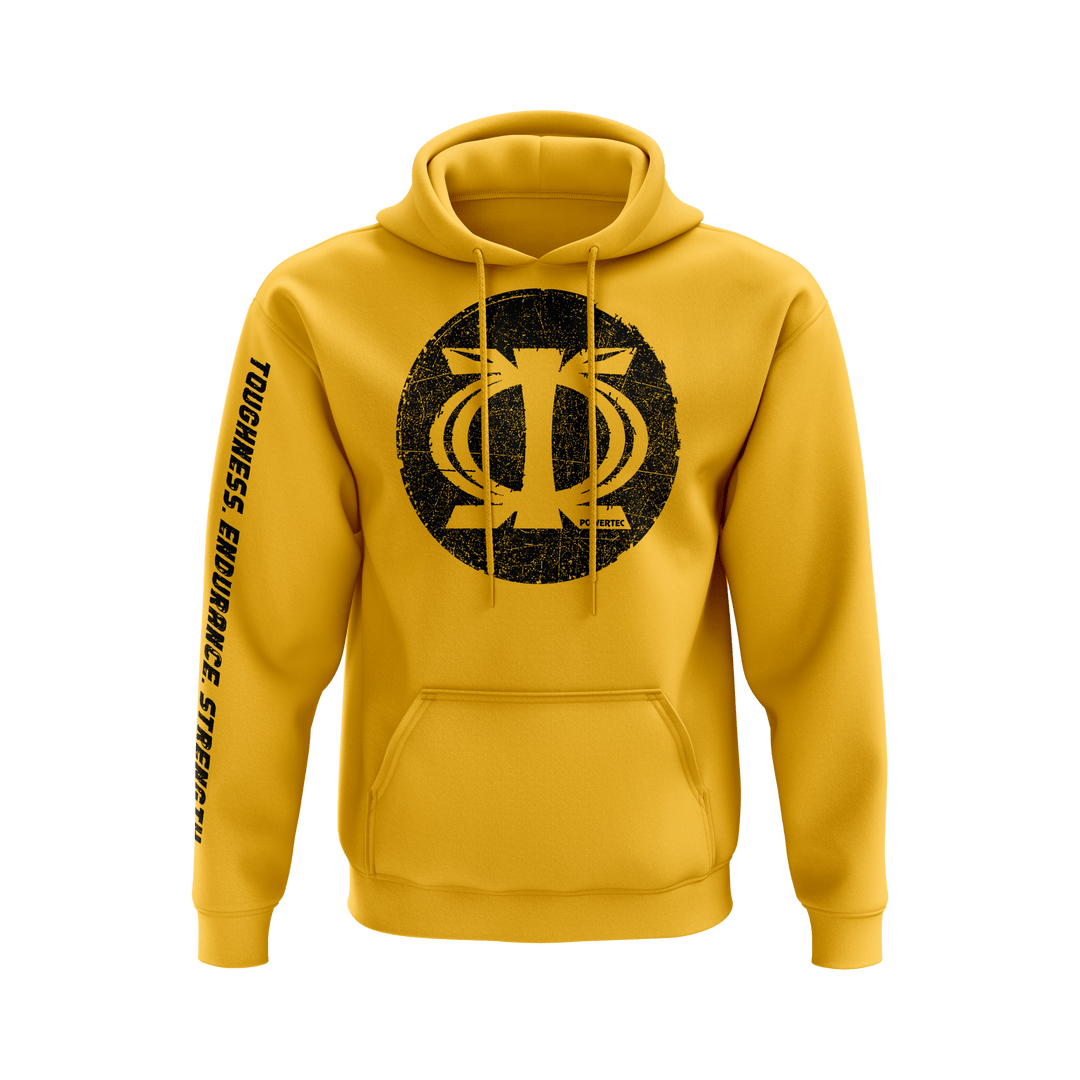 1 / 1
Powertec Hoodie - Yellow - Distressed Wawa Aba Logo
HD-DISWAWA-Y-S
---
Low stock - 6 items left

Inventory on the way
Represent Powertec with this premium hoodie
Our Symbol–The Wawa Aba
The Wawa Aba symbol signifies the perseverance, toughness, and hardiness of the wawa seed and plant. In Akan culture, the wawa tree is viewed as a symbol of someone who is strong and resilient, physically, or mentally. To the Akans, the tree serves as a reminder to persevere even in the most difficult of times.

80% Cotton, 20% Polyester 
Sleeve Print
"Toughness. Endurance. Strength."
Accessories Available: 
Isolateral Function: 
Starting Weight (Unloaded): 
Max Weight Capacity: 
Dimensions (L x W x H): 
Product Weight: 
Total Shipping Weight: